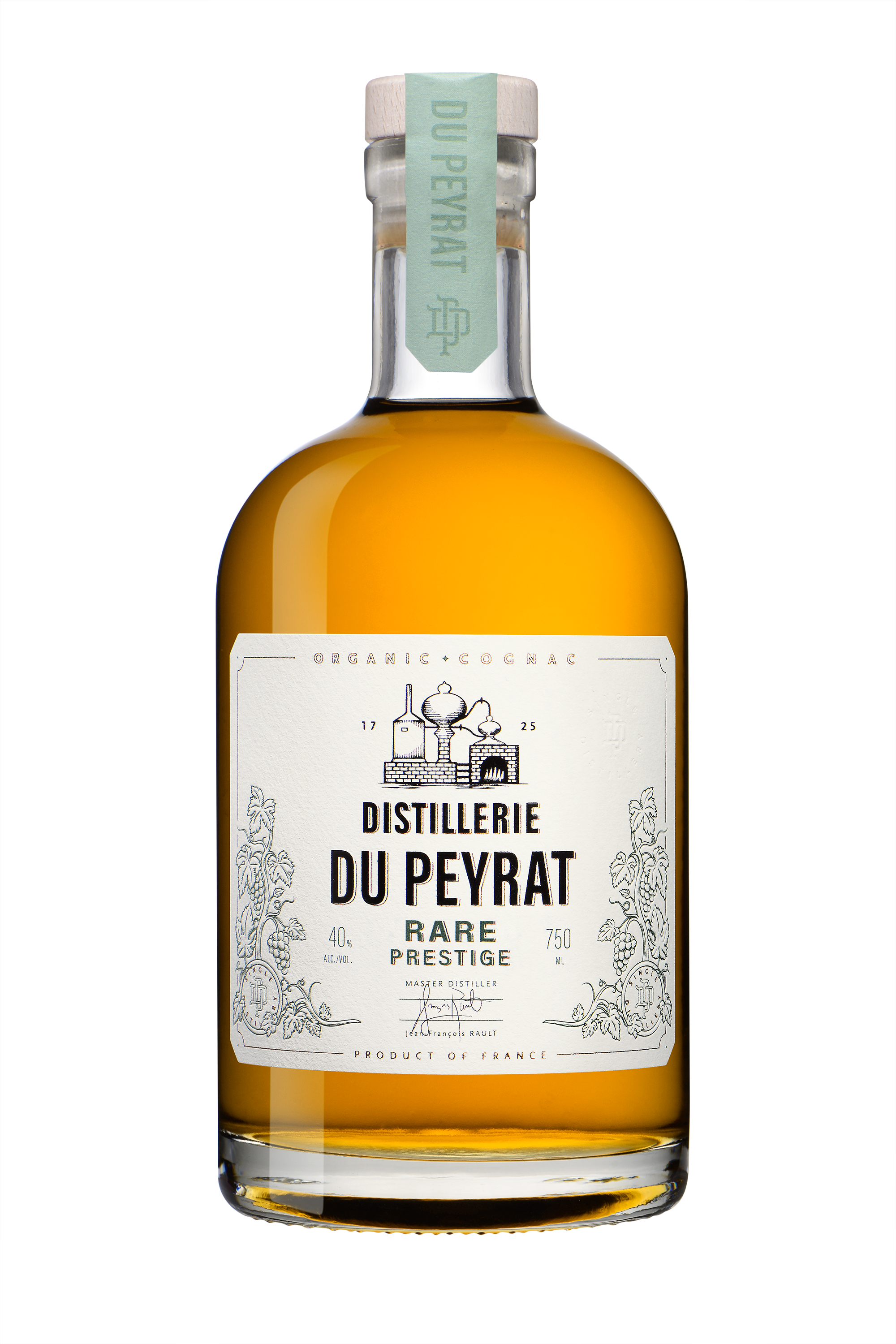 Subtle and fruity Cognac aged to a minimum of 4 years old, nose generous with vanilla, plum and apricot aromas, refined palate, beautifully round, light and mellow. This VSOP is designed to be enjoyed in a variety of ways: neat, on the rocks, perhaps with a mixer or as a delicious component in a cocktail.
Refined palate, beautifully round, light and mellow.
All our Cognacs are distilled in traditional "Charentais" copper pot stills, heated with direct flame, following the distillerie's signature fatty distillation process. The distilling of our Cognac is performed in two batches, we source wines directly from our own estate located in the Fins-Bois region and from the vineyards of our winegrower partners, all managed according to organic production methods. Our Cognacs are crafted without using synthetic chemicals, with a specific attention for the preservation of local environment and biodiversity. To learn more about Organic Cognac & Cognac Distillation, you can check-out our article about Making Cognac.
"This easy-drinking Cognac smells like dessert—think caramel, baked pear and marzipan. Fleeting sweetness on the feather-light palate echoes those aromas as delicious vanilla, almond and creamy flan wind into a zingy citrus finish accented by ginger." 95 Points
"The fragrance comes rushing out of the glass in succulent waves of ripe grapes, plums and new leather scents. Fruitiness turns into keen spiciness as vibrant complex scents of cinnamon, clove and vanilla bean all hit the right notes… Superb."